TOP 10 BEST PLACES TO VISIT FOR FOODIES IN DELHI
Food is consumed by the people of Delhi not only to sustain their bodies but also to fulfill their vibrant taste buds. Because the city has become a hub of delicacies from across the country, a true Delhite is passionate about food. You are completely incorrect if you believe that Delhi's street cuisine consists of chaats only. Obviously, there are some fantastic places in the city that serve Delhi chaats. But that's only the start. Scroll down to explore the best places to visit for foodies in Delhi.
10 BEST PLACES FOR FOODIES IN DELHI
1. CHACHE DI HATTI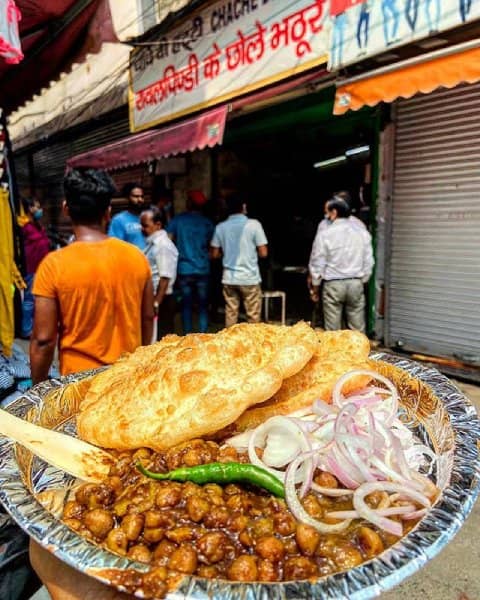 Chache di Hatti is one of the oldest eateries on Delhi University's north campus, with rave reviews that rival 5-star restaurants. The best chole bhature in Delhi University's North Campus. Your taste buds will thank you for this delicious dish. But one must wait for an hour or more to be served here. This Delhi street food eatery sells out every day by midday. Chache Di Hatti is also a pocket-friendly place, it will cost around 100 for two. If you are among the true Foodies in Delhi then you can't miss visiting this place.
Where – 32, Kamla Nagar, New Delhi
2. BHIMSAIN BENGALI SWEET HOUSE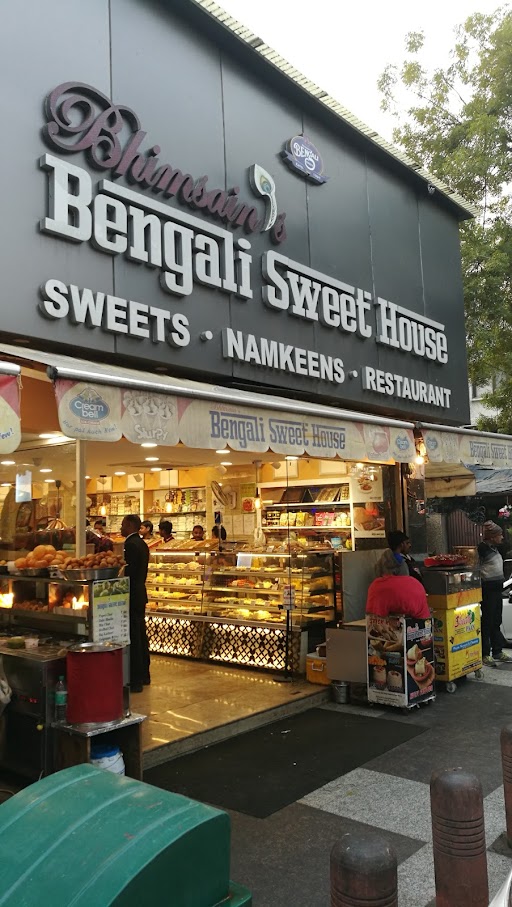 This stalwart in Bengali Market delivers mouth-watering gol gappe, papdi chaat, chole bhature, and even rich Indian sweets! Bhimsain Bengali Sweet House, founded in 1937, today has two shops close to each other.
Panipuri (golgappe) stalls are everywhere in the city. In the chilly, sour tamarind liquid, the crispy semolina balls are loaded with tamarind, potatoes, and chickpeas. Bhimsain's Bengali Sweet House was one of the first restaurants in the city to popularize the dish.
Where – 27-29 Todarmal Road, Mandi House
ALSO READ: LIST OF ADVANCED YOGA POSES WITH NAMES AND PICTURES FOR BEGINNERS
3. WENGER'S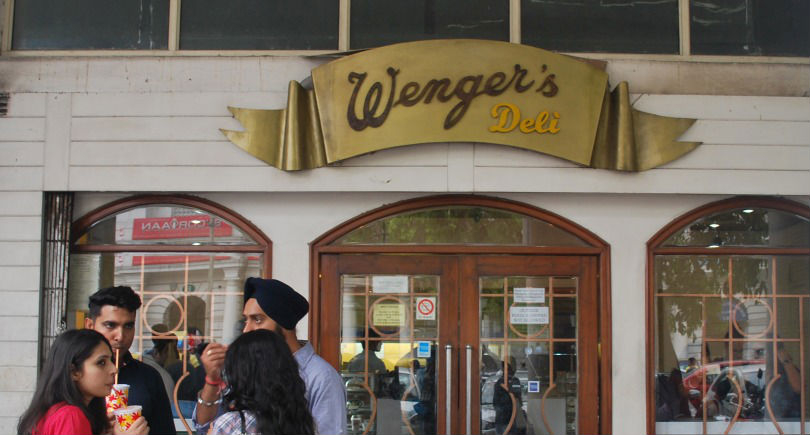 Do they really need an introduction? With a 75-year runtime, even millennials drool about Wenger's! No doubt the long queues outside the bakery will confirm this, as will the iconic facade, which once sold the timeless chicken patty for Rs 1.
Wenger's Cake Shop has entertained generations of devoted Delhiites within the deteriorating walls of a Connaught Place Georgian relic. Wenger's delivers fresh cream-filled buns and biscuits with jam, but it also serves specialties such as baguettes stuffed with cheese and tandoori chicken, and shami kebabs (fried minced lamb cutlets). Get a "pastry," which implies a cake in Delhi. If you prefer something savory, the patties are flaky bread buns packed with cheese and mushrooms are a must. Wenger's is one of the best places for foodies in Delhi.
Where – A/16, Rajiv Chowk, Block A, Connaught Place
4. AL JAWAHAR, CHANDNI CHOWK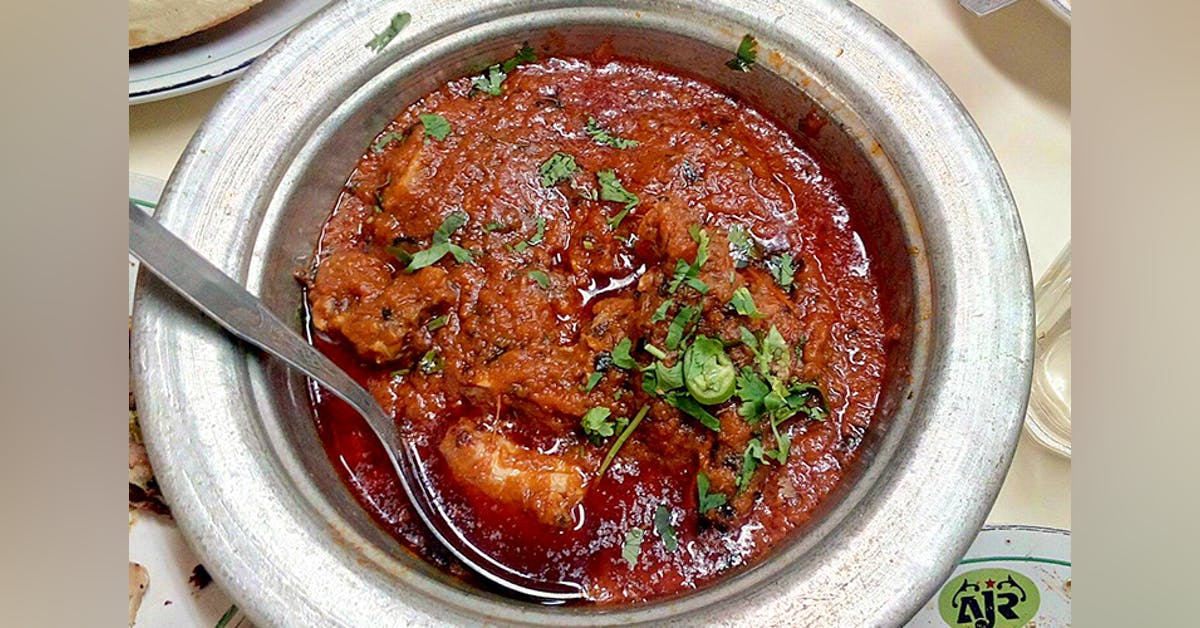 This eatery, located in Jama Masjid's "food street," delivers delicious meals to Delhi Foodies every day. A dish of chicken kebabs smothered in butter gravy will instantly reveal the basic purpose of human existence (eating)! This may be why many foodies consider this one of the best places for Foodies in Delhi. If you really want to indulge, a platter of nalli nihari with khameeri rotis is a must.
AI JAWAHAR is a conventional lunchroom with simple tables, uniformed waiters, and classic cuisine. Bring friends for seekh kebabs (minced chicken with coriander), mutton korma, and sheermal (sweet, saffron-dipped bread). Enjoy a sweet, milky chai with cardamom-spiked phirni rice pudding served in clay pots.
Where – 8, Near Matia Mahal Rd, Jama Masjid, Chandni Chowk
5. THE BIG CHILL, RABINDRA NAGAR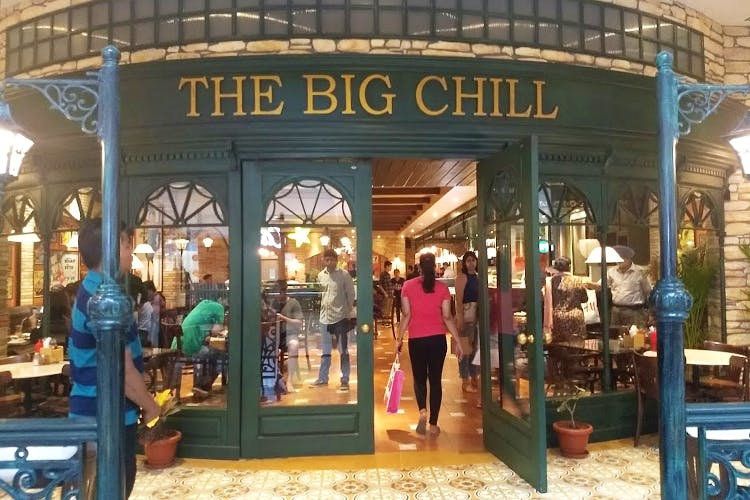 The Big Chill is a venue that brought together pasta lovers in Delhi. Now, it has multiple outlets across the city and NCR, and none of them are even half empty. Delhi has an authentic Italian café with no terrible dishes.
This Italian restaurant is again a must-visit place for foodies in Delhi, combining Indian and Italian flavors. Every Delhite has a favorite dish from The Big Chill. The red wine chicken with spaghetti, Quattro Formaggi pizza, and prawn gratin are our picks. Their ice creams and desserts are also mind-blowing. Try the Mississippi Mud Pie; you won't regret it.
Where – 4-b, Rabindra Nagar
6. UNITED COFFEE HOUSE, CONNAUGHT PLACE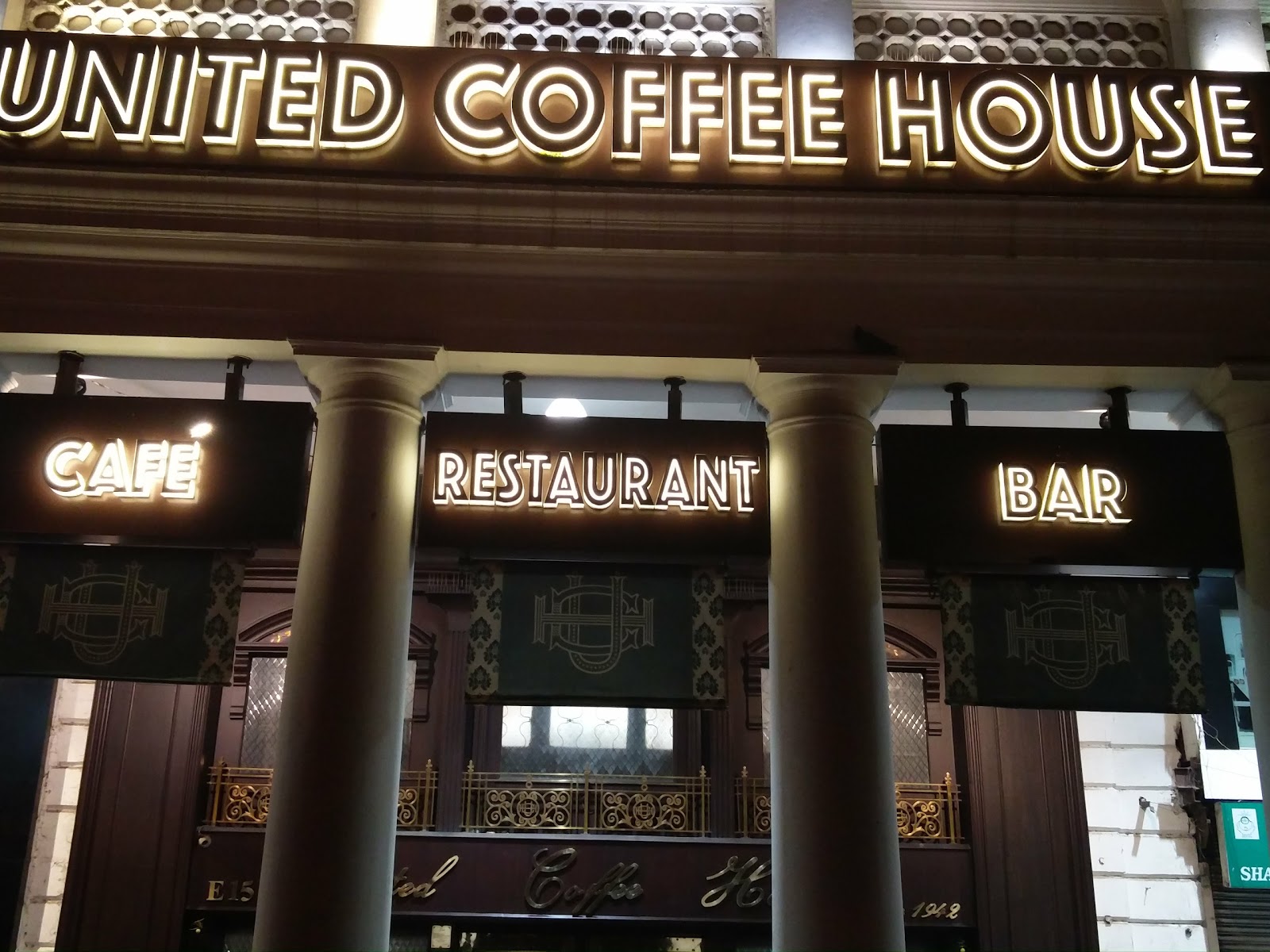 United Coffee House has been serving delicious meals and a warm atmosphere since 1975. Many generations of families have enjoyed the meal and built memories in this restaurant. While there are multiple franchises, the original in Connaught Place's Inner Circle is still the best place for foodies in Delhi. United Coffee House serves Anglo-Indian, Bengali, American, Spanish, and Modern Indian food. Popular dishes include shabnam kaari, Gambo ham, and chicken sizzler, biscuits and gravy, and raan peshawari.
Where – E-15, Connaught Place
7. TIBETAN FOOD, MAJNU KA TILLA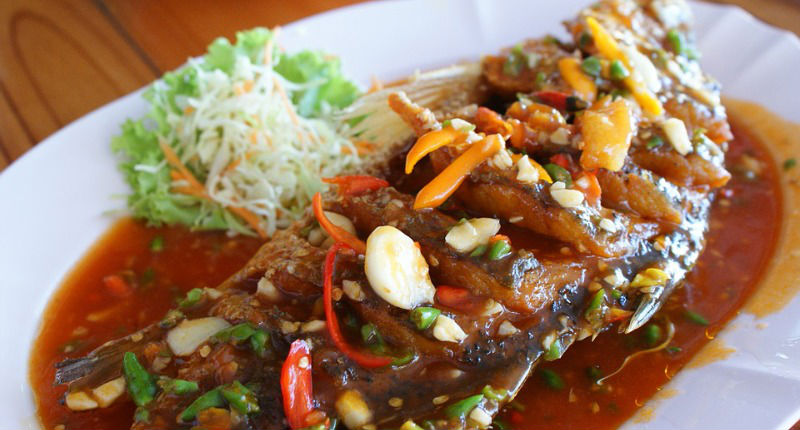 Looking for Tibetan food? No need to worry, Delhi has a Tibetan colony at Majnu ka Tilla. In Majnu ka Tilla's bylanes, you'll discover restaurants providing Laphing, a flat, transparent pancake packed with soybeans and seasoned with red chili sauce and green onions nearby.
Visit the student-favorite AMA cafe for tea and cake. You will find some of Delhi top food at this place.
8. RAJINDER DA DHABA, KAROL BAGH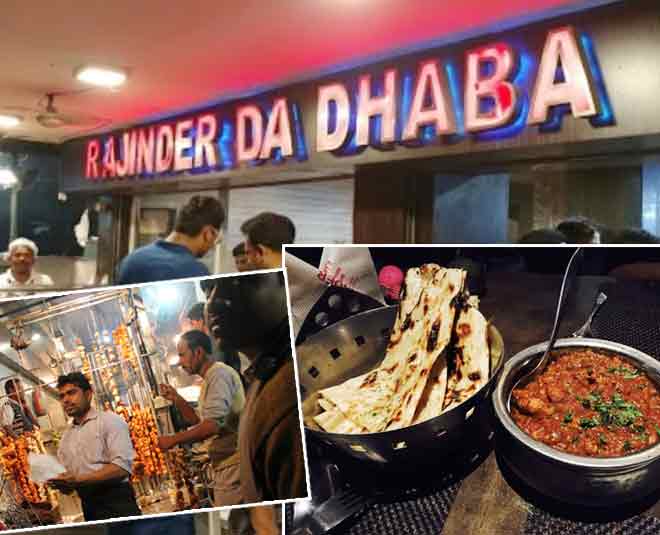 Rajinder Da Dhaba is a slice of heaven for non-vegetarians and pure vegetarians alike and is known as one of Delhi's top street food spots.
The chicken curries in Safdarjung Enclave's communal market are simply excellent. In spite of the nearby RDX restaurant, the proper method to eat here is by standing around permanently parked scooters that serve as temporary tables.
Fresh kebabs, tawa meals, galouti rolls, and breads under the stars, right? Rajinder Da Dhaba is without a doubt one of the best places for foodies in Delhi.
Where – 2816, Ajmal Khan Road, Karol Bagh
9. GULATI RESTAURANT , PANDARA ROAD MARKET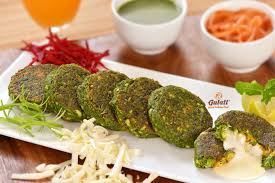 The city takes great pleasure in being the origin of butter chicken, a tomato-based chicken sauce with enough butter and cream to feed an army! One of the most popular venues to eat this dish in Delhi is Gulati Restaurant, Pandara Road.
This fine-dining restaurant would be a site of devotion for Delhi foodies who can live on butter chicken, dal makhani, and garlic naan. Others include miloni seekh, tandoori bharwan mushroom, dilpasand malai kofta. They also have a separate vegetarian restaurant in the same market for the devout people.
Where – 6, Pandara Road Market
10. ROSHAN DI KULFI , KAROL BAGH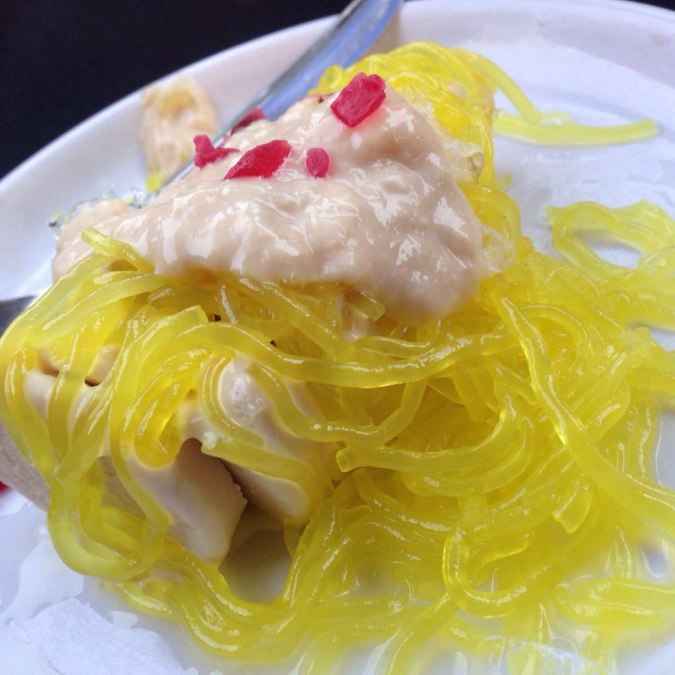 Lunch at Roshan ki Kulfi is a must when shopping in Karol Bagh. The kulfi-faluda is the outlet's specialty, and it's a welcome relief from the oppressive heat of Delhi. It has one of Delhi's best kulfis. The customers are smacking their lips over chhole bhature and lassi.
Roshan Di Kulfi, located in the heart of Karol Bagh market, is a legend when it comes to street food. From chole bhature to pav bhaji, the dinner has it all!
Where – 2816, Ajmal Khan Road, Karol Bagh
Delhi is a city rich in culture and diversity, and a foodie's dream. While there are many more places to eat, these are the must-try Delhi street food outlets! Let us know which one is your favorite by commenting below.