BEST SPIRITUAL PLACES TO VISIT IN INDIA
India is known around the world for its delectable cuisine, cinema industry, and well-known historical monuments, but there is so much more to India than that. One of the most fascinating aspects of India is that it is home to a wide range of spiritual and religious beliefs which can be seen in the many different spiritual places throughout the country. But what sets this spiritual destination apart from others is that there is a spiritual experience waiting for you regardless of which religion you follow. So scroll down and discover the best spiritual places in India.
MUST-VISIT SPIRITUAL PLACES IN INDIA
No matter where you are visiting in India. You will always find several religious places for tourism. Below we have shortlisted some of the best spiritual places in India that you should not miss. So, let's begin –
PURI'S JAGANNATH TEMPLE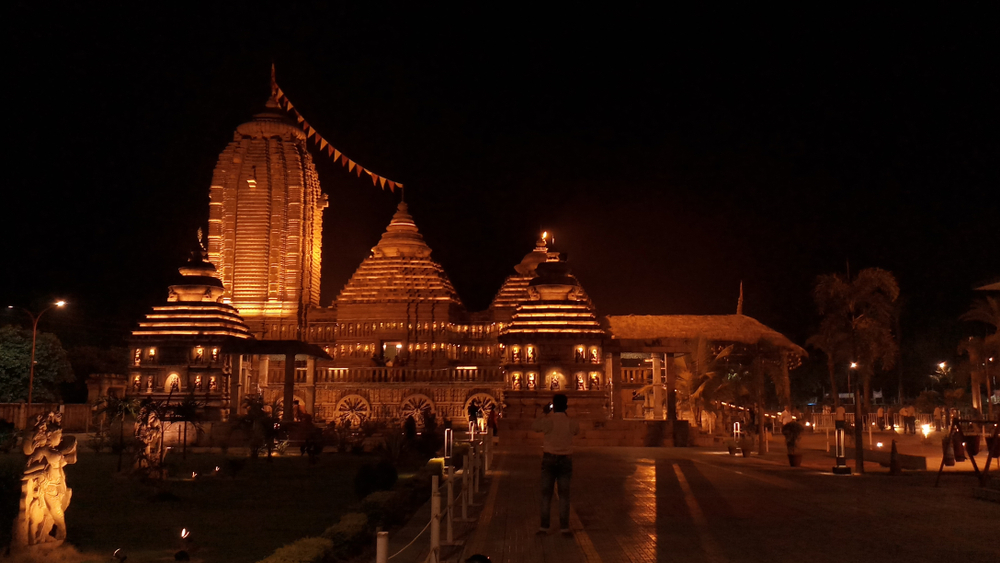 Puri, a coastal town in Orissa, is one of India's most famous pilgrim destinations and is best known for the Puri Jagannath Temple, a prominent Hindu and Buddhist pilgrimage site. Puri's Jagannath Temple is well-known for its magnificent architecture and as one of the Char Dham Yatra's most important pilgrimages. During times of trouble, Lord Vishnu is thought to descend to Earth to destroy evil and restore peace. In the avatar of Lord Jagannath, he is currently residing in Puri to provide protection throughout the Kali Yuga (dark age).
If you want to visit the temple, time your visit to coincide with the Rath Yatra event in June. It is one of the best spiritual places in India that you should not miss.
ALSO READ: 10 TIPS TO START YOUR MORNING ON A HEALTHY NOTE
PUNJAB'S AMRITSAR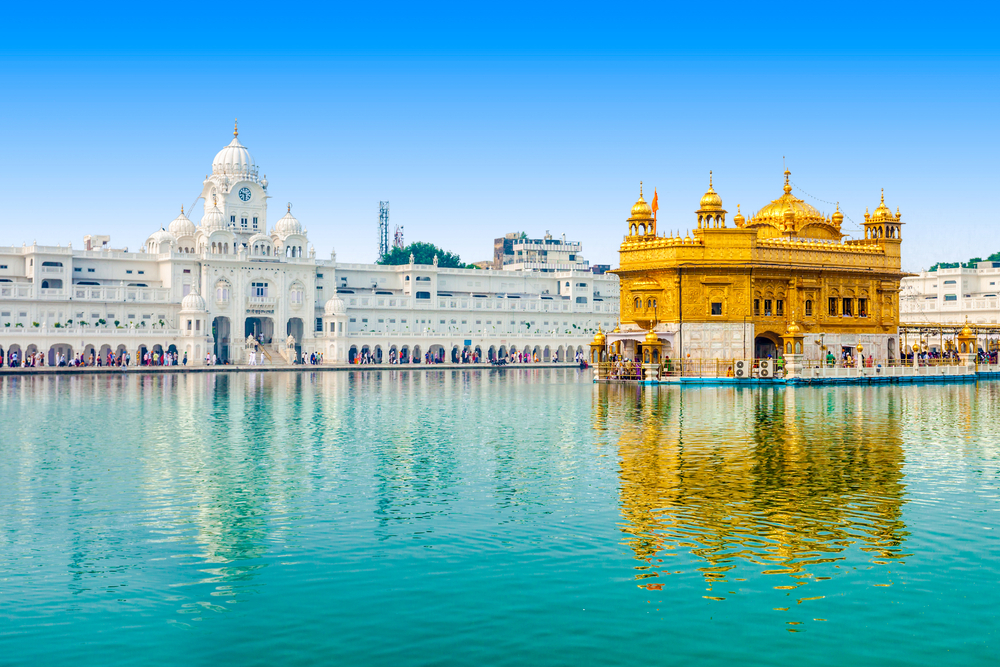 The Harmandir Sahib or Golden Temple in Amritsar, the most important pilgrimage site for Sikhs, is as beautiful as it gets. The shrine is made of real gold, and the temple exudes positive energy. On a daily basis, the temple's langar, or free meal service, feeds around 100,000 people, making it one of the world's largest free kitchens. It is the Sikhs' spiritual capital, and its name, which means "Holy Pool of Nectar," comes from the body of water that surrounds the Golden Temple. You will know you are at one of India's most mystical sites the moment you enter the temple complex. It is worth saying that Amritsar's Golden temple is one of the best religious places for tourism in India.
BIHAR'S BODHGAYA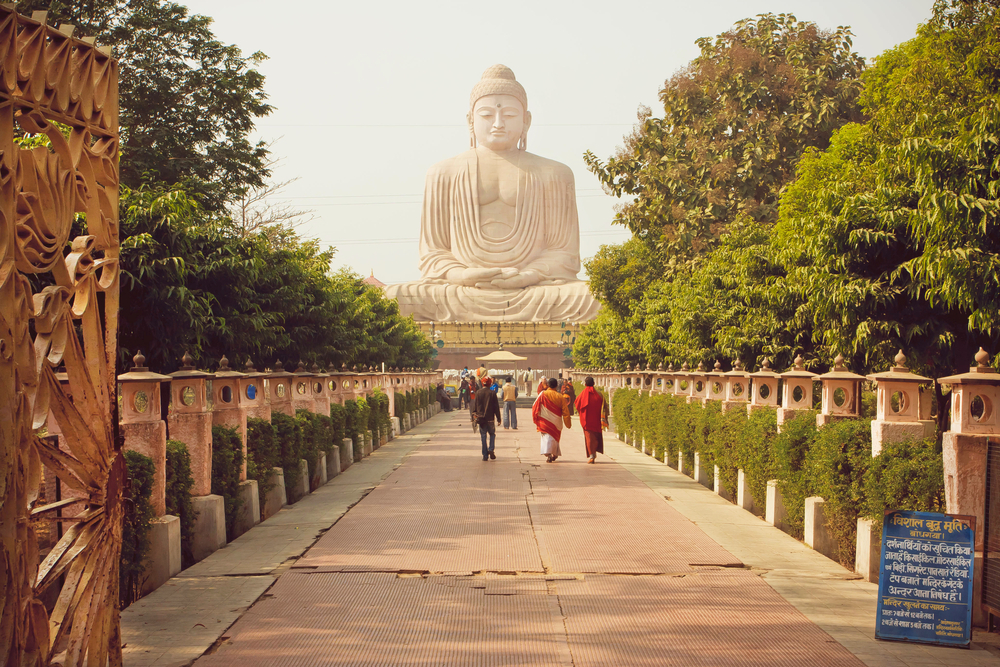 Bodhgaya is the world's most important Buddhist pilgrimage site. In Bihar, Lord Buddha attained enlightenment while meditating under a Bodhi tree. The Buddha statue, Mahabodhi temple, and Bodhi tree are three attractions that draw a huge number of visitors. Each year, hundreds of thousands of devotees flock to Bodhgaya to learn and meditate. Vishnupada Mandir and Animesh Lochan Chaitya are some other popular spiritual sites in Bodhgaya. Meditation and Buddhism seminars are available to those who are interested.
GUJARAT'S SOMNATH JYOTIRLINGA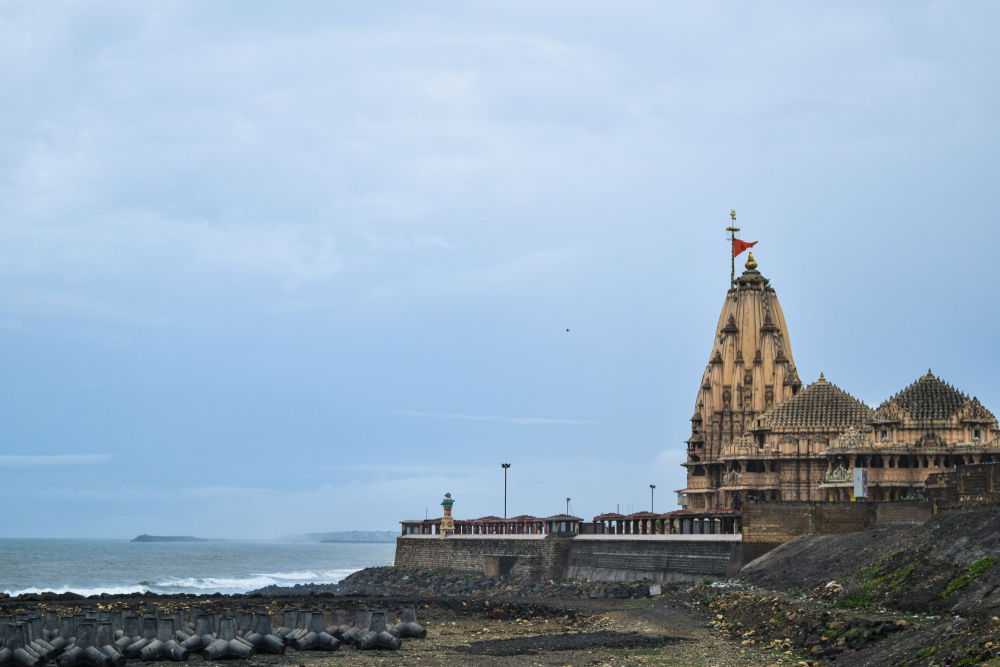 Somnath Jyotirlinga in Gujarat is considered the first Dwadash Jyotirlinga (Pillar of Light) of Lord Shiva and is revered throughout India. Somnath Jyotirlinga has been a source of holiness and spirituality for many Hindu visitors, having survived numerous attacks in the past.
This ancient sanctuary, located on the Arabian Sea's shores, calls out to worshippers from all over the world and blesses them innumerable times. At this sacred site in India, you can feel the power of spirituality and immerse yourself in devotion. The architecture and ambiance of the Somnath temple are just mesmerizing and hence it is in the list of must-visit spiritual places in India.
HARIDWAR, UTTRAKHAND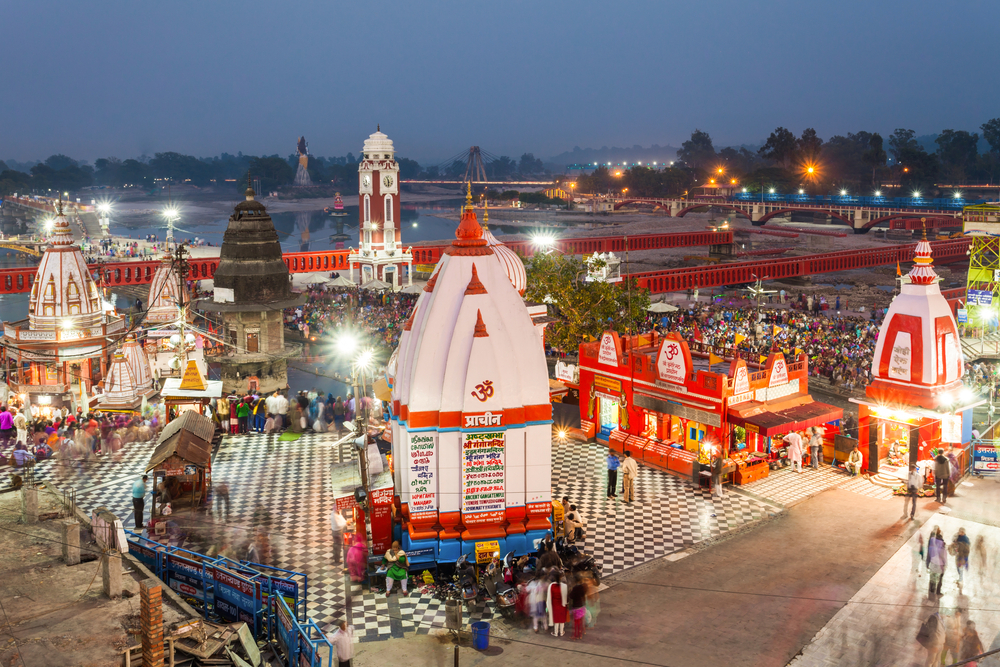 Haridwar (the "Gateway to God") is another of the best spiritual places in India and one of the world's oldest living cities. It is liked by pilgrims and is located in Uttarakhand at the foothills of the Himalayas. Because drops of Amrit (the elixir of immortality) were mistakenly spilled here while being brought in a pitcher by the celestial bird Garuda. The Haridwar Kumbh Mela, which is recognized on UNESCO's Representative List of Intangible Cultural Heritage of Humanity, takes place every 12 years in Haridwar.
Hindus flock here to bathe in the holy waters of the raging Ganges River, hoping to be cleansed of their sins. It is also regarded as one of India's seven holy cities. The Ganga Aarti in the evening has a distinct attraction and thus it is one of the best religious places for tourism in India. The Mansa Devi Temple is another renowned tourist destination here.
VARANASI, UTTAR PRADESH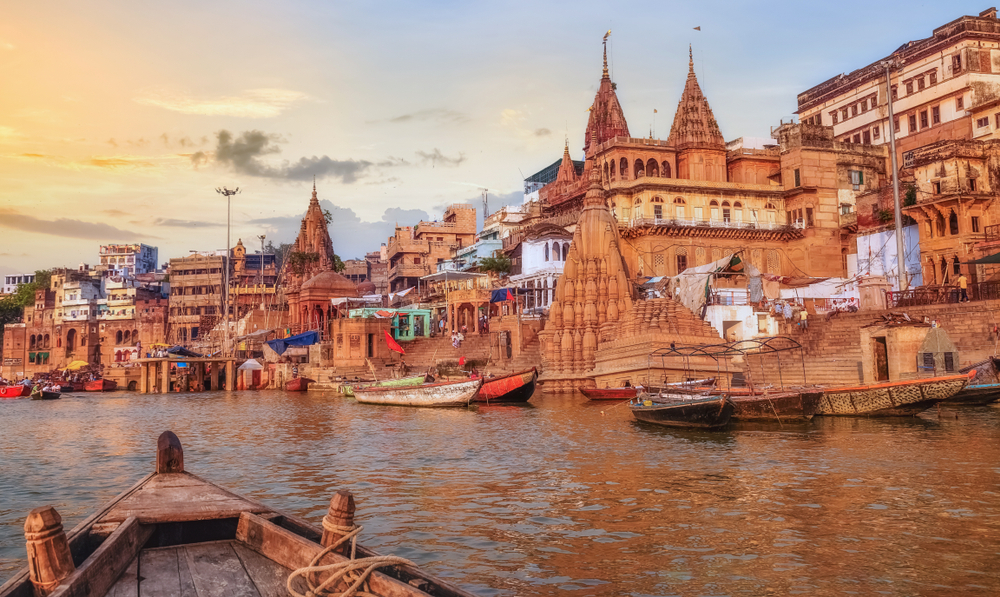 Varanasi, also known as Kashi, is a sight to behold and is considered one of the world's oldest cities as well as one of India's most spiritual destinations. The 'City of Gods,' as it is known, was founded by Lord Shiva himself, and tradition has it that a single visit to the Ganges river in Kasi is enough to wash away one's sins! In fact, it is thought that anyone who dies in Varanasi will be free of the cycle of birth and death.
Do not miss the aarti at Dashashwamedh Ghat if you are visiting Varanasi for a spiritual awakening. The Ghats play a major role in Varanasi's spirituality, with some being utilized specifically for puja ceremonies and others for cremation. There are also five significant Ghats that contributed to the city's development as a sacred place.
TIRUPATI'S TIRUMALA VENKATESWARA TEMPLE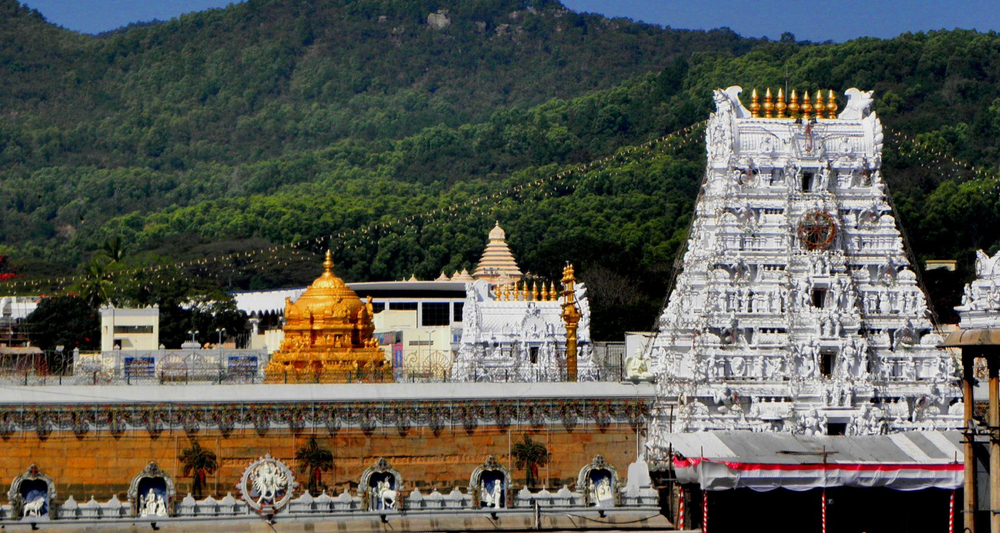 Tirumala Venkateswara Temple, the earthly residence of Lord Venkateswara (incarnation of Vishnu), is located on the last hill of the Seshachalam range in Tirupati, Andhra Pradesh.
This sacred temple, like many others in South India, is noted for its magnificent architecture. It is also one of India's most popular Hindu temples, with an estimated 60,000 pilgrims visiting each day.
The Puja must be attended, as it is accompanied by many hymns and accolades, lending it an aura of unrivaled divinity. Another attraction of Tirumala Venkateswara Temple is the Laddu Prasadam.
VRINDAVAN, UTTAR PRADESH
Lord Krishna spent his youth in the Uttar Pradesh city of Vrindavan. Vrindavan gives a tour back in time when Bal Gopal became Kanha and eventually Lord Krishna, boasting of uncountable flashes from the historical pages.
Each winding alley carries a tinge of spirituality and is dotted with little and large temples devoted to Radha and Krishna. The 'Radhe Radhe' of Vrindavan is as delicious to the ears as the Peda of Mathura is to the mouth. Vrindavan is unquestionably one of the most popular pilgrimage locations in North India, allowing you to experience spiritual illumination.
Vrindavan is bound to be on any list of the best spiritual places in India because it is the birthplace of Lord Krishna. For Hindus, Jains, and Buddhists alike, Vrindavan carries spiritual significance. The massive ghats and temples that dot the town of Vrindavan instill a relaxed sense of devotion.
AUROVILLE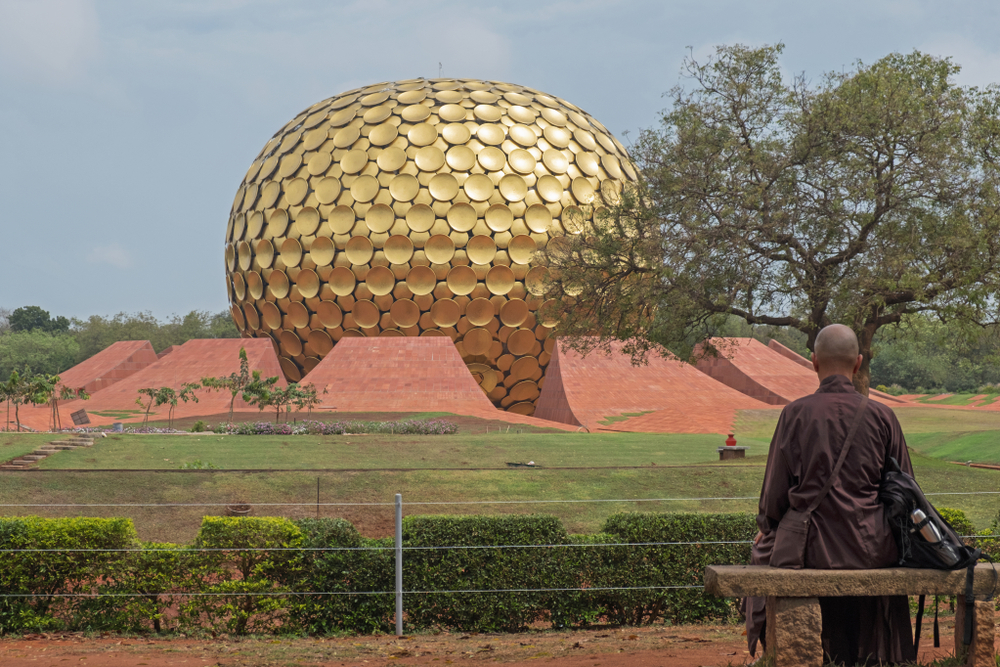 Unlike other spiritual destinations, Auroville does not adhere to any one religion; instead, it promotes the concept of 'human unity' as its central ideology. The Auroville community was founded in the 1960s by spiritual teacher Mirra Alfassa as an experimental community that quickly acquired renown as a philosophical and spiritual destination, attracting seekers from all over the world and continuing to do so today. Perhaps the most intriguing part of Auroville as a spiritual and philosophical destination is that the township and its citizens spend relatively little money, if any, on maintenance and work instead. It is undoubtedly one of the best religious places for tourism in India.
Every holy location in India is steeped in mythology and history. When you visit the places, make sure you learn everything you can about them. After all, we seek enlightenment from spirituality as well. Don't forget to share your favorite spiritual destination in India.